I am Koji Tokuda, CFO of AICU Inc.

On October 5, 2023, AICU Inc. held a one-hour online business briefing for potential partners. In this blog, I would like to introduce a brief summary of the meeting.

AICU Inc. is a Silicon Valley venture company based on generative AI that started its activities in September this year.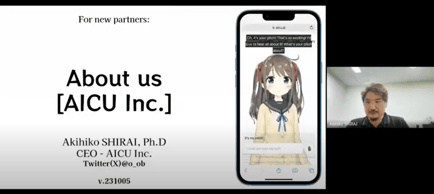 The founder and CEO, Dr. Akihiko Shirai, is a specialist in entertainment technology with nearly 30 years of international experience.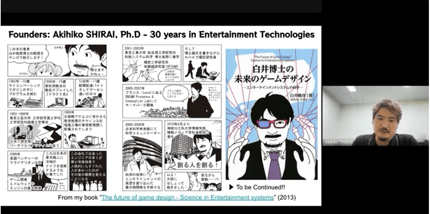 For example, in the past he developed the Manga Generator, which allows for multiplexing technology and its integration into manga.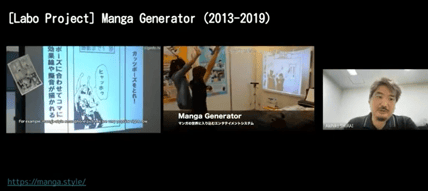 He was also deeply involved in the development of the Metaverse and was R&D Director for a major Japanese social media company for 5 years, leading its global business.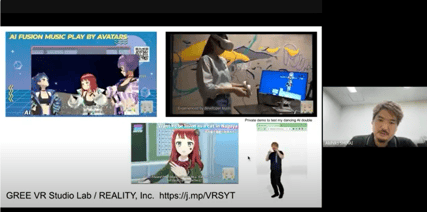 In recent years, he has been a visiting professor at the Graduate School of Digital Hollywood University, where he runs the Creative AI Lab, and has appeared in various media as an expert in generative AI and creative AI.


AICU Inc. was started as a US company to develop communication technology to develop Generative AI and Creative, leveraging Dr. Shirai's many years of technology development and business experience.

https://corp.aicu.ai/ja/aicu-inc-the-first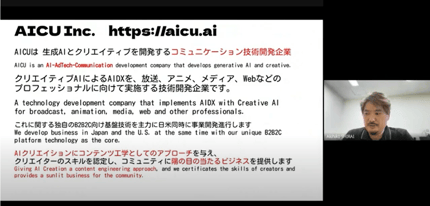 AIDX with Creative AI is a technology development company that implements AIDX for broadcast, animation, media, web and other professionals. The company will simultaneously progress its business in Japan and the U.S. with its main focus on B2B2C platform technology related to this technology.

We will give a content engineering approach to AI creation, certify the skills of creators (internal, external, and international), and create a business that brings sunlight to the community.
Our vision is to "Create people who create".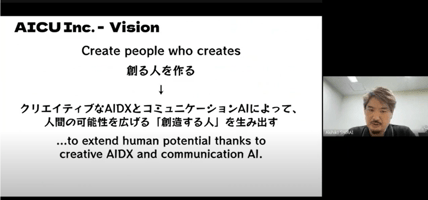 We see this "Create people who creates" as the importance of creative AIDX (AI Driven user eXperience) and communication AI to create "creating people" who expand human potential.

To realize our vision, AICU, Inc. will operate in three business divisions.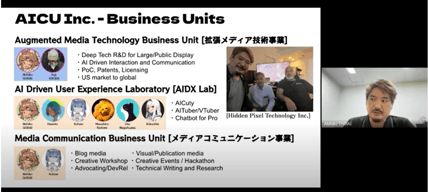 The Augmented Media Technology Business Unit is focusing to hardware related business.
The Media and Communications Division will conduct educational activities on technology and business, internal development, and human resource development through blog media, publishing, technical writing, and workshop development.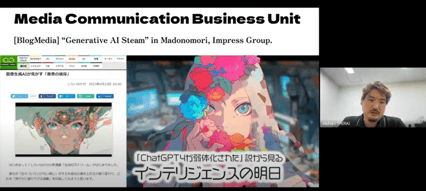 The AIDX Lab division will develop an AI technology-based SNS proxy service called "AICuty".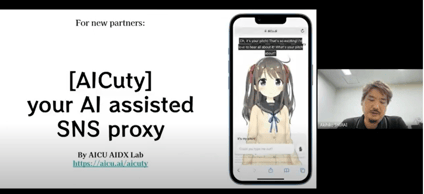 The concept of AICuty is "your SNS interface," featuring real-time emotional expression that transcends culture and language, with "kawaii UGC" as the driving force over the long term.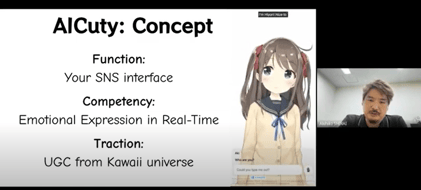 Furthermore, unlike other chatbots, etc., it can be set up in a variety of user-side settings. Anyone can become the creator of an AI character (Ghost), and by creating an attractive look and behavior (Shell), existing artists can become more active and earn UGC income.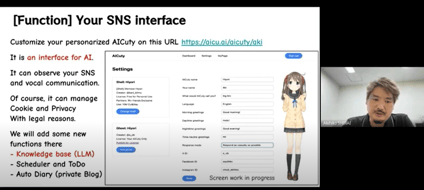 Users can participate in the creation of characters, including drawing, live animation, and characterization, and creators will be rewarded with revenue. Furthermore, companies that provide and operate LLM models and CRM services can also gain AI characters that people adore as an interface.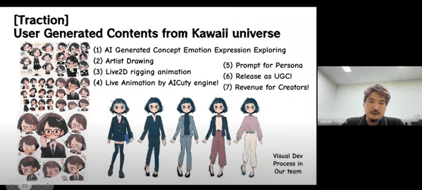 The professional version offers a number of advanced features, such as character design, tuning for services, and cookie management in compliance with privacy policies that conform to the laws of each country, facilitating smooth communication.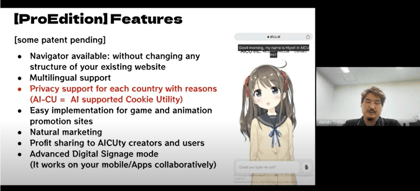 (The above includes patent-pending technologies.)

AICU Inc. is seeking a seed round of investors to become strategic partners in future business development.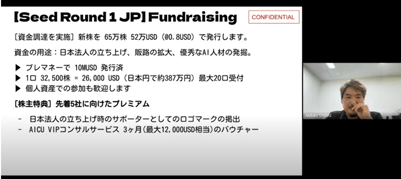 In the seed round, AICU Inc. aims to establish AICU brand recognition.
The first five investors will receive a variety of premium services, including VIP consulting services, as a shareholder benefit.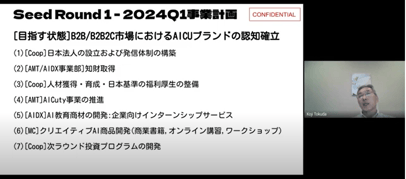 During the Q&A session, the heads of the IT industry associations who participated in the event commented favorably that they would definitely like to introduce the event to their member companies.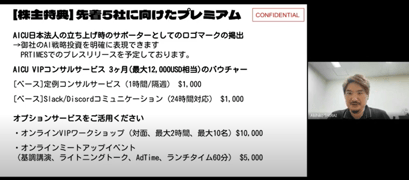 This is a quick report on the AICU Inc. business briefing. If you are interested, please contact us using this form. We will share the link to the video recording of the day with our investors and partners.

Thank you for your cooperation. For a more detailed biography of CEO Akihiko Shirai, please refer to the following blogs.
https://corp.aicu.ai/en/dcexpo2023
https://akihiko.shirai.as/
https://note.com/o_ob
https://twitter.com/o_ob

AICU Japan Blog https://corp.aicu.ai/ja
AICU Global Blog https://corp.aicu.ai/en
Contact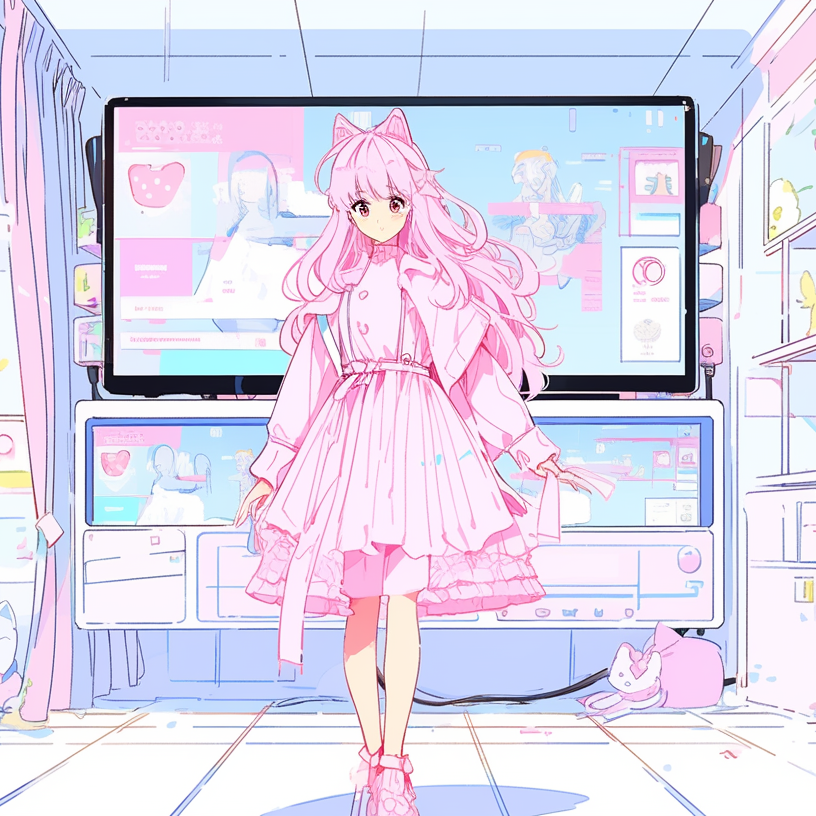 Creative AI for all
Creative AI Workshop
Deploy latest in a short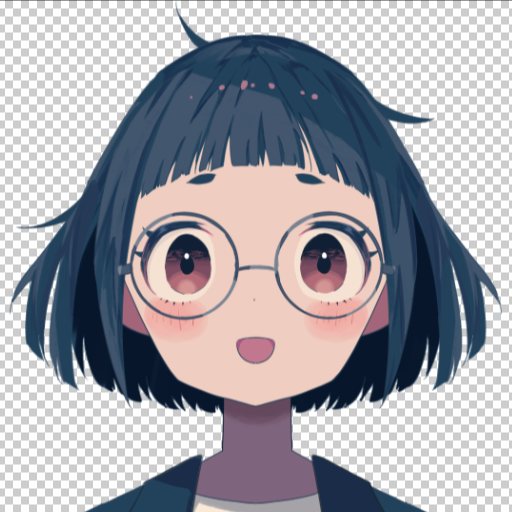 Your SNS Proxy
AICuty - AI Interface
Communication AI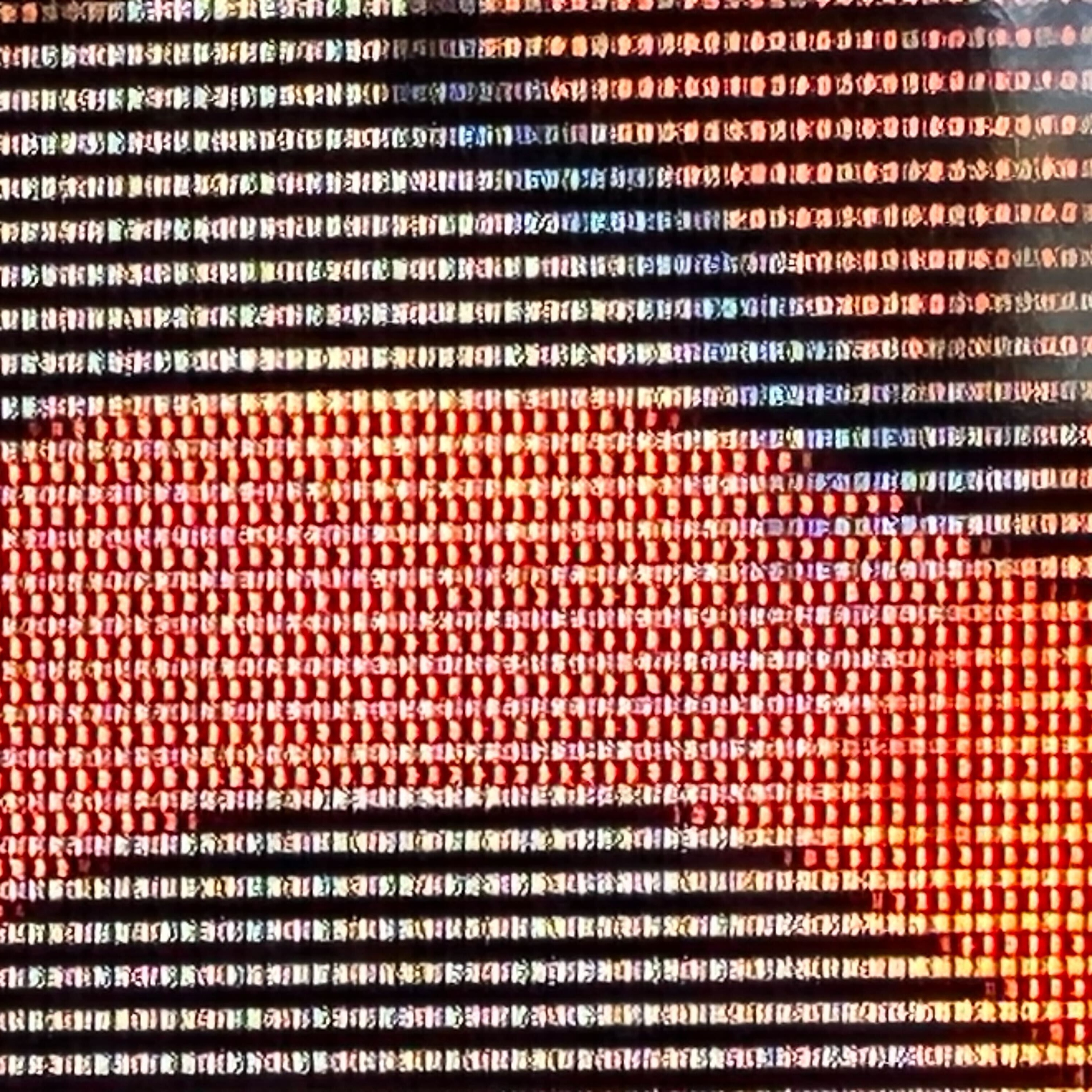 Magical Experience
Augmented Media
Multiplex hidden imagery with AIDX